Full Motion Chiropractic – Your Chiropractor in Belmont CA
As your trusted chiropractor in Belmont CA, the team at Full Motion Chiropractic is proud to provide the highest quality patient care in a relaxed and welcoming setting. With a focus on advanced chiropractic treatment methods and a dedication to holistic healing without the use of prescription medications, we are happy to treat patients of all ages. Whether you've suffered an injury at work, have been living with chronic pain or are experiencing an overuse injury -we're here to help!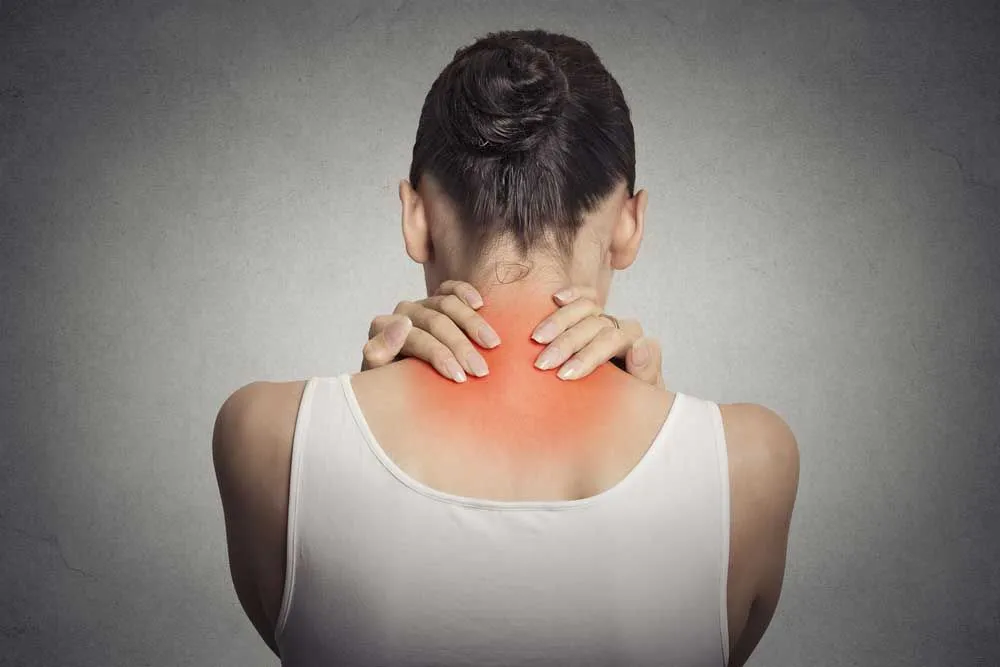 Chiropractic Treatment for Pinched Nerves
One of the most common reasons that patients visit our chiropractor is due to pain and inflammation surrounding a pinched nerve. Pinched nerves typically present with a number of irritating symptoms that
including:
Neck and back pain
Headaches and migraines
Shoulder pain
Pain that radiates down into the arms and legs
Numbness, tingling and/or burning sensation in the arms and legs
A pinched nerve can also cause patients to experience a limited range of motion, difficulty standing from a seated position or getting out of bed, trouble sitting for extended lengths of time and more. In addition to chronic pain, pinched nerves can also cause muscle spasms and other more severe health problems.
What Causes Pinched Nerves in the Neck?
There are four basic causes of a pinched nerve in the neck
area and each comes with a variety of different symptoms.
Subluxation or Misalignment –

This is a common complaint of chiropractic patients and presents when one of the spinal bones puts pressure on or begins to irritate the spinal nerve.

Degenerative Disc Disease –

Spinal discs are located between the bones to act as a soft cushion or spacer. As you age the disc may begin to lose height and get thinner, creating a smaller hole around the spinal nerve and putting pressure on the nerves.

Osteoarthritis –

Also known as degenerative joint disease, osteoarthritis can cause the joints to break down, creating bone spurs that put pressure on the nerves.

Herniated Discs –

If one of the spinal discs begins to protrude or herniate out, it can begin to push against the spinal nerve. This can then result in a number of different pain symptoms including shooting pain, numbness, and burning.

Tethered Cord Syndrome –

A new discovery by neurosurgeons in Irvine California and in Europe found that herniated discs were only symptomatic when there was a "tightening" inside the spinal column between the spinal cord and the spinal canal. This led to our research in releasing that tension without surgery and is not becoming a fast and effective way to relieve back and disc pain!
Pinched nerves may result from one or a combination of these common musculoskeletal conditions. If you or a loved one is suffering from a pinched nerve, targeted chiropractic adjustments can help to relieve your pain naturally and without the need for surgery or other more invasive treatment methods.
How Does Chiropractic Care Work?

If you are suffering from a pinched nerve, we will complete a number of different diagnostic tests to help determine the best treatment plan to fit your needs. Through the use of manual and instrument-based spinal manipulations, we can target the root cause of your pain and provide fast relief. Through regular chiropractic adjustments, our skilled chiropractor will also be able to reduce inflammation, promote faster healing and restore your
range of motion.
Also, now it is possible to reverse "Tethered Cord Syndrome." This provides relief beyond belief.
Depending on the type of injury or condition you have, we may also recommend other complementary treatment options like massage therapy and corrective exercises to increase the effects of your regular adjustments.
Schedule an Appointment Today
Interested in learning more about the benefits of non-invasive chiropractic care treatment for pinched nerves and other common musculoskeletal conditions? Call (650) 365-7775 or visit our team at Full Motion Chiropractic online today to schedule an initial consultation.