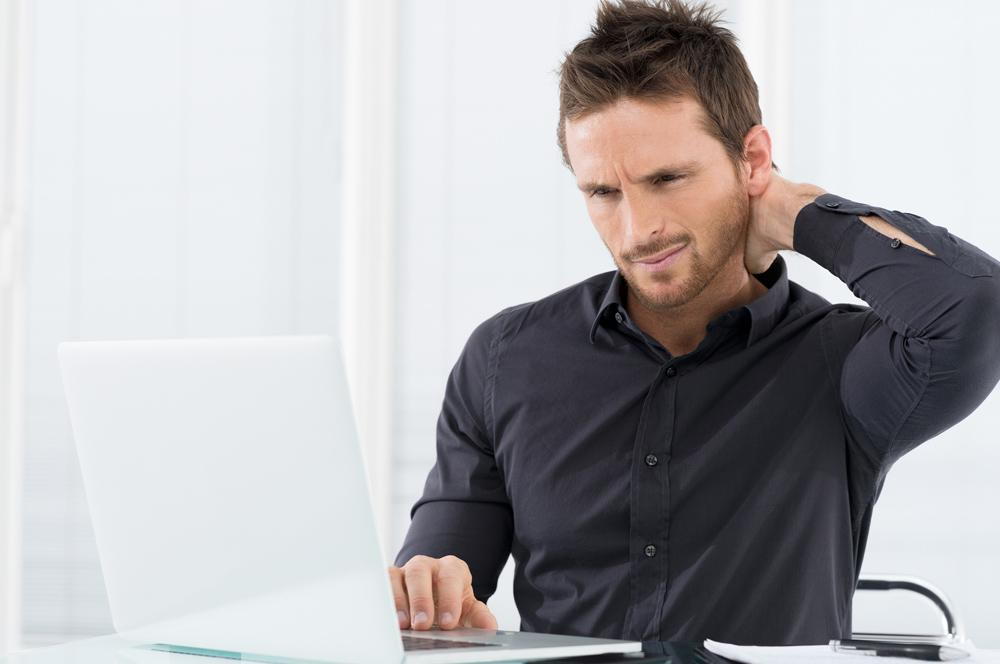 Should I Go to a Belmont Chiropractor for Neck Pain?
The neck is made up of a complex network of nerves, muscles, bone tissue, soft tissue, veins, and more. Not only does it support the head and allow it to move in almost unlimited directions, it is the conduit for blood and oxygen to the brain. It doesn't take long to recognize the critical role the neck plays in physiology. If you are in search of neck pain treatment, it makes perfect sense to seek natural neck pain relief from our Belmont chiropractor at Full Motion Chiropractic.
Established in 1984, Full Motion Chiropractic is your Belmont chiropractor who not only has spent years studying the neuromusculoskeletal system but has been serving area patients since 1984. Dr. Harry Wong is our clinical director and has over 30 years of experience in chiropractic care and alternative medicine. His care and the quality care of his professional team has resulted in moving thousands of patients from pain to wellness.
With the education and experience of our Belmont chiropractor, you feel assurance and a peace of mind when you seek your neck pain treatment.We encourage you to learn more.
Common Causes of Neck Pain
Neck pain can generally be tracked back to one or more of four general causes.
Trauma – Many people experience neck pain following some sort of trauma like whiplash in an auto accident or a neck injury from participating in sports or a slip and fall.
Illness – Illnesses like arthritis, infections, and cancer can result in neck pain.
Lifestyle – An often overlooked cause of neck pain is how we live our lives. Overuse of electronic devices, poor ergonomics at work, a lifetime of poor posture, and lack of nutrition and exercise all contribute to neck pain.
Degeneration – As we age, some of the cushioning tissues between the bones in our neck and back can deteriorate. This can lead to pinched nerves, resulting in pain. Our Belmont chiropractor can relieve the pressure in the neck and back, allowing discs an opportunity to repair themselves.
Neck pain symptoms can range from headaches and shoulder pain to lack of balance and tingling in the arms and hands. Many people originally only feel some stiffness or soreness when first experiencing neck pain. This is a signal that there is a problem in the neck area. While some will mask neck pain with medication, we seek to resolve the core cause of neck pain. Our Belmont chiropractor at Full Motion Chiropractic will then provide neck pain relief through a variety of effective, natural chiropractic modalities.
How Our Neck Pain Treatment Provides Relief
Dr. Wong has studied extensively in neurology, sports injuries, biophysics, whiplash, and work-related injuries. He is one of few certified in the use of Diagnostic Ultrasound to diagnose complicated neck issues. Once the core issue of your neck pain is diagnosed, you will be prescribed a neck pain treatment program specifically for you. Treatment can include chiropractic adjustments, massage therapy, corrective disc repair, and more. Our goal is to move you from pain to wellness.
If you would like to know more about how you can benefit from natural neck pain relief, call us at 1-800-400-ACHE (2243) and make an appointment today. Full Motion Chiropractic is located at 1021A Alameda De Las Pulgas in Belmont, CA. We are here to help.